(Corrected 27 August 2012, 10:54am)
AS we welcome Peninsular Malaysia's 55th year of independence this year, we celebrate once again the people who continue to inspire us and give us hope for a better Malaysia.
We first published The Nut Graph's Merdeka Awards in 2009. Four years later, we continue to be reminded of the immense talent in the country. And we continue to be moved by fresh initiatives from citizens of all stripes. Our selection comprises awardees who uphold constitutional freedoms and civil rights, empower citizens and/or care for the environment or the cities we live in. They are people whose actions contribute towards making Malaysia a better democracy and place to live.
We do not claim that this list of awardees is definitive or exhaustive in any way. Indeed, these are our picks. We welcome readers to include theirs in the comments section to make the picture complete.
At The Nut Graph, we tip our hats off to the following Malaysians, in no particular order: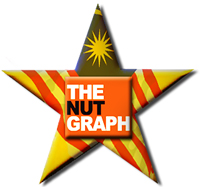 Borders
This bookstore chain has been uncompromising about ensuring that the religious authorities don't get away with abuse of power. When its store manager was arrested and charged for distributing Irshad Manji's book Allah, Kebebasan dan Cinta before it was banned, Borders publicly protested the actions of the Federal Territories Islamic Department (Jawi). And then Borders took Jawi to court. In an environment where Islamisation has ridden roughshod over our constitutional civil liberties, no less because many fear speaking up, we salute Borders for standing by its employee and standing up to the religious authorities' abuse of power.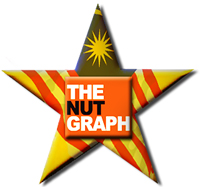 The courts
Against the backdrop of more book banning, the Court of Appeal upheld the lifting of the ban on a Sisters in Islam book. The court went as far as to describe the Home Ministry's ban as "outrageous" and "irrational".
There was also another nod for freedom of expression and freedom of peaceful assembly when the Kuala Lumpur High Court quashed the home minister's declaration that Bersih 2.0 was unlawful.
And where the High Court had failed to grant a stay, the Court of Appeal unanimously granted a temporary stay against Jawi's further action over the Manji book ban, in favour of Borders.
Yes, two, or in this case, three swallows do not make a summer. And it's hard to predict if these three cases demonstrate that our courts are returning to their rightful role as custodians of our constitutional freedoms. Indeed, there is still room for an intelligent, independent and fearless judiciary in Malaysia. Still, in these three cases, the courts provided a check and balance against the executive. After years of court decisions that were seen to deny constitutional freedoms and cement the executive's power, these three court decisions have been a breath of fresh spring air.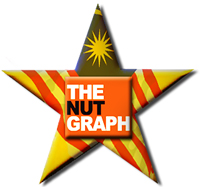 Rumah Anak Teater
Set up in 2008 by Malay-language playwright and actor Nam Ron, and other theatre practitioners, Rumah Anak Teater has been pushing the bar when it comes to showcasing and promoting local talent in the performing arts.
It's also not afraid to tackle political and social issues through its productions. The collective is responsible for Beng Hock, a production that drew from the Royal Commission of Inquiry's findings into Teoh Beng Hock's controversial death at the Malaysian Anti-Corruption Commission's office in Shah Alam. It also produced independent film, Jalan Pintas. The group has also been instrumental in setting up Projek Asas Teater which trains aspiring thespians in acting, dance, music and scenography.
For their work with youth, and for bringing a different feel and relevance to Malay-language theatre and film, we hope Rumah Anak Teater will continue to inspire us with their work.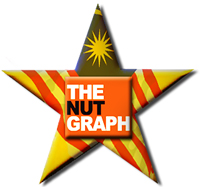 Poskod.my
Poskod.my is an online community-driven site about the city, with a focus on what's happening in local communities and on the streets. Poskod "believes that the more we know about ourselves and the people around us, the stronger our communities, the easier our participation as citizens in this country, and the better our lives."
To realise this mission statement, Poskod.my launched #betterKL, a grassroots campaign linking various people and initiatives in Kuala Lumpur. Thus far, the two have organised a series of Poskod Talks that have highlighted topics like public transportation, urban cycling, and creative young companies in the city.
http://www.youtube.com/watch?v=2C-TcxlW5ws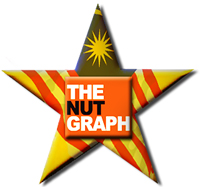 Rafizi Ramli and Khairy Jamaluddin
In the past year, several politicians have had public debates on issues of national interest. One, however, was notable above the other debates.
On 29 Jan 2012, at a debate organised by the United Kingdom and Eire Council of Malaysian Students, Pakatan Rakyat's Rafizi Ramli and Barisan Nasional's Khairy Jamaluddin showed Malaysians that political opponents can still be equally civil and respectful of each other.
Other debates between politicians have featured rhetorical questions or ad hominem attacks. Rafizi and Khairy showed us a glimpse of mature politics where discussing issues like education, student rights and economic growth are far more important than personality attacks or mere rhetorics.
They were beaten, harassed and arrested, but that did not deter them. Those involved in Occupy Dataran did more than just set up tents in a historic public space. They ignited debate about student rights, freedom of assembly, public spaces and education.
Occupy Dataran was founded even before Occupy Wall Street emerged in the US. The leaderless, independent and autonomous grassroots initiative wanted to reclaim Dataran Merdeka as an open and democratic space. And by doing so, they wanted to explore and imagine a new political culture that redefined the meaning of democracy in Malaysia.
It takes courage to think outside the box. Just as it takes courage to stay the course despite the violent response from state and non-state actors. What will the authorities do if more citizens demonstrate such courage?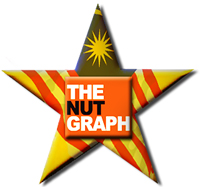 Kill The Bill
Initially formed as a "one-stop information centre" against the Peaceful Assembly Bill 2011, Kill The Bill now specialises in spreading information and gathering supporters for civil society events. Their main mission? To grow an empowered citizen movement that organises and supports peaceful assemblies.
The team organised a Bersih 2.0 remembrance day this July, where people walked from Merdeka Square to Stadium Merdeka. It was a feat and a record. Activist Wong Chin Huat, who is also a columnist for The Nut Graph, said he couldn't remember the last time an assembly, which had no police permit, dispersed according to the organiser's schedule instead of being dispersed by the police.
They are on our list for their tenacity in upholding freedom of peaceful assembly and expression for all Malaysians.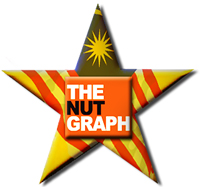 Election monitoring and civic education groups
These groups include Bersih 2.0, UndiMsia!, Jom Pantau PRU13, Tindak Malaysia, and the #MyMP project which have been educating, informing and engaging voters in Malaysia.
With the 13th general election approaching, these groups have been relentless despite their limited resources. The mammoth success of the Bersih 3.0 rally this year speaks for itself. At the same time, Jom Pantau PRU13 aims to monitor any irregular and fraudulent practices in the coming general election. Tindak Malaysia has been providing regular training for anyone who wants to be a polling and counting agent when the election is held. Many of these initiatives target young voters, hence ensuring we have an engaged citizenry in the generation to come.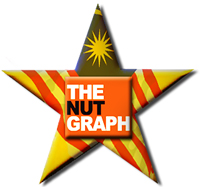 LoyarBurok
They shared this award last year with the UKM4 for their fight for students' rights and freedom. But LoyarBurok has continued to inspire us with its drive and commitment and hence, they deserve to be mentioned again and on their own.
Impressive by any standard, efforts under the LoyarBurok group include Undi Msia!, Idola Demokrasi, #MyMP, and regular events for youths at their Pusat LoyarBurok in Bangsar.
The LoyarBurokkers have continued to stir debate and discussion on social media platforms on a variety of issues. With a presence on many fronts, LoyarBurok continues to engage young Malaysians in cool and intelligent ways, hence empowering more citizens to participate more actively in shaping this nation.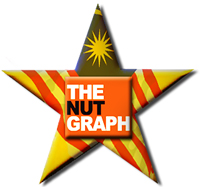 Wild Asia*
Wild Asia has been working diligently throughout Malaysia and across Asia, encouraging businesses to be both profitable and responsible. Through their Responsible Tourism Initiative, Sustainable Agriculture Initiative and Corporate Social Responsibility programmes, the homegrown social enterprise has been reaching out to a wide range of companies.
These range from hotels to oil palm producers with a message that emphasises sustainability through practical and viable changes. The social enterprise is humble in size, but dreams big and makes meaningful changes that benefit both businesses and the environment.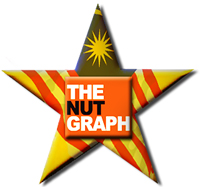 Sabah government
It must be something when WWF-Malaysia praises a state government for its actions in protecting the environment. In July, WWF-Malaysia applauded "the Sabah state government's passing of the Bill to prohibit coastal areas in Kota Kinabalu to be alienated to others".
An amendment to the Sabah Land Ordinance 1930, the Bill that was passed bars any development on the Kota Kinabalu seafront from Tanjung Aru to Likas Bay. The passing of this law garnered plenty of praise from other environmental NGOs. And rightfully so. The amendment helps protect the state's precious coastal areas, mangroves and coral reefs.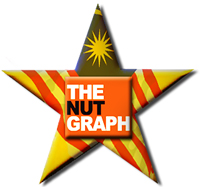 Irene Fernandez and Tenaganita
She has endured two decades of state pressure and persecution for her longstanding work for migrant workers. But Irene Fernandez continues to soldier on to protect the rights of vulnerable and abused migrant workers who live in our midst.
While the authorities regard her as unpatriotic and have threatened her with the Sedition Act, Fernandez remains unflinching. At 66, her untiring work at Tenaganita, which helps foreign workers and victims of human trafficking, has been recognised internationally. It is a pity that her work gets less than positive coverage in her own country. We salute Fernandez for being such a strong voice for those who have none.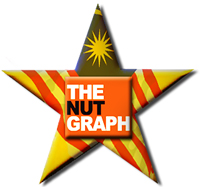 Sze Ning
(Corrected) Sze Ning became aware of the plight of indigenous communities affected by oil palm estates while interning with Centre for Orang Asli Concerns. Today, this freelance photographer documents these marginalised communities through her lens. Sze Ning continues to do research, documentation and capacity-building training for the Orang Asli.
She is also involved in the online fair trade enterprise Elevyn which connects craftspeople directly with consumers. Craft producers benefit from up to 85% of their goods' sale price. The initiative also allows consumers to evaluate how their purchases improve the lives of the indigenous communities.
---
The list of awardees were selected by The Nut Graph team. We created and published The Nut Graph's Merdeka and Malaysia Day awards as a way to honour and model exemplary Malaysians.
* Disclosure: The Nut Graph's editor Jacqueline Ann Surin was the media trainer for Wild Asia's Responsible Journalists Programme II last year.
[related-posts]